Since its inception, Ow Commercial has established itself as an elite commercial real estate brokerage firm specializing in net leased investment sales throughout the US and significant sale and lease transactions in Santa Cruz County and the Bay Area. Ow Commercial continues to outperform the market and deliver superior results to its clients by strategically leveraging its market knowledge, experience, and professionalism. Ow Commercial prides itself on the personalized service, responsiveness, and results oriented approach.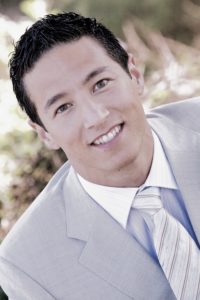 Benjamin Ow founded Ow Commercial after distinguishing himself as a top broker for major national commercial real estate brokerage firms Colliers International and Grubb & Ellis in Los Angeles. Applying his invaluable experience as a successful agent with two of the country's largest brokerage firms, Benjamin established Ow Commercial as a boutique firm designed to offer clients a more personalized experience and a higher level of service than is available at larger corporate firms. Ow Commercial services an array of investment, tenant, and landlord clients and has established itself as an industry leader in brokering net leased investment sales.
Benjamin began his brokerage career with Grubb & Ellis as an office leasing and investment transactional specialist and earned "Rookie of the Year" for being the Los Angeles Metro Region's most successful new broker. He helped establish The Office Group, an elite, highly successful team of brokerage professionals that emerged as industry leaders for the Los Angeles brokerage community. Benjamin's team exclusively listed multiple Class A office buildings and completed countless investment sales transactions throughout Beverly Hills, Brentwood, Los Angeles, Culver City, and the greater Los Angeles area. Benjamin's effective representation of numerous landlord, tenant and investment clients made him one of West Los Angeles' leading brokers and allowed his team to close transactions valued at several hundred million dollars. After achieving great success at Grubb & Ellis, Benjamin and his team accepted an offer to join Colliers International, and helped solidify Colliers International as a West Los Angeles brokerage powerhouse.
Benjamin graduated Cum Laude and Phi Beta Kappa from the College of Honors at the University of California at Los Angeles with a major in Economics and a specialization in Finance. He graduated with honors from the University of Southern California where he completed the Master of Real Estate and Development program.